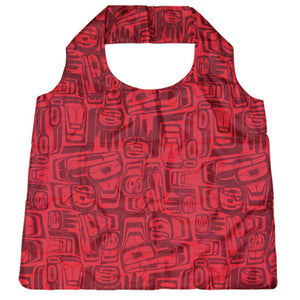 Easy to keep with you and strong enough to hold a jug of milk, formline meets function with this foldable shopping bag. The everyday bag conveniently tucks into its attached to store between shopping trips.
Artist: Ben Houstie, Bella Bella

Measures 21 in x 27 in x 2 in; 4.75 in x 5 in when folded
Holds up to 10kg/22 lbs.