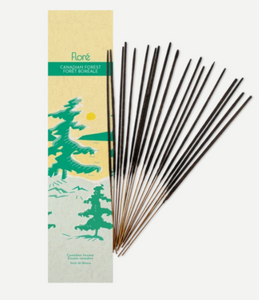 Grounding. Refreshing. Primal.
Step off the beaten path and carve out your own journey deep into the Canadian Forest, taking time out to give thanks and absorb its invigorating Boreal blessings.  
Floré incense has been handcrafted in Toronto since 1982. 
They use the finest essential oils.
All fragrances and oils are vegan and not tested on animals.