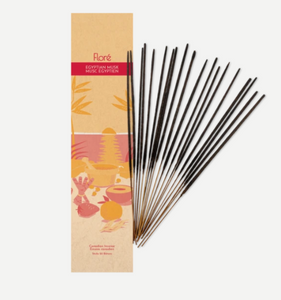 Complex. Balancing. Pleasing. 
Woody and floral, soft and sharp, earthy and enticing, Egyptian Musk's ancient fragrant blend brings your mind and spirit back into a pleasant alignment.
Floré incense has been handcrafted in Toronto since 1982. 
They use the finest essential oils.
All fragrances and oils are vegan and not tested on animals.