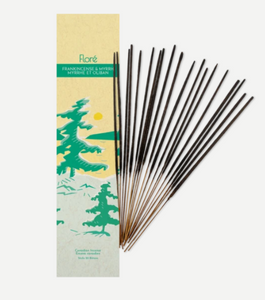 Healing. Inspiring. Mystical.
Transcend ordinary moments with the ancient spicy-sweet blend of Frankincense and Myrrh and lift your vibration to embrace well-being on all levels.
Floré incense has been handcrafted in Toronto since 1982. 
They use the finest essential oils.
All fragrances and oils are vegan and not tested on animals.