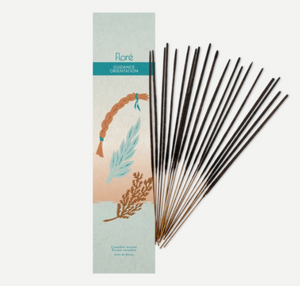 Inspiring. Soothing. Meditative.
A sacred blend of cedar, sage and sweetgrass sweeps scattered thoughts into stillness, empowering you to tap into insights from your angels, spirits, and guides.
Flore incense has been handcrafted in Toronto since 1982. 

They use the finest essential oils.
All fragrances and oils are vegan and not tested on animals.