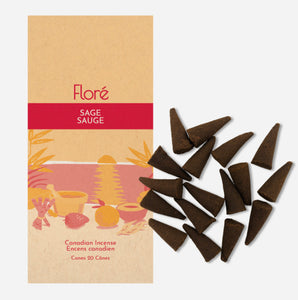 Balancing. Soothing. Purifying.
Allow the sharp and robust aroma of Sage to clear your mind, stimulate strength and grant you with spiritual wisdom, wellness and protection.

Floré incense has been handcrafted in Toronto since 1982. 
They use the finest essential oils.
All fragrances and oils are vegan and not tested on animals.