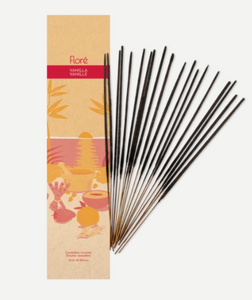 Calming. Seductive. Sensual. 
The power to change your mood for the better, sweet and creamy Vanilla melts the raw edges off the day, soothing your stress and warming your heart. 
Floré incense has been handcrafted in Toronto since 1982. 
They use the finest essential oils.
All fragrances and oils are vegan and not tested on animals.